Nation's Giant Hamburgers Offers So Much More

NOT YOUR EVERYDAY HAMBURGER FRANCHISE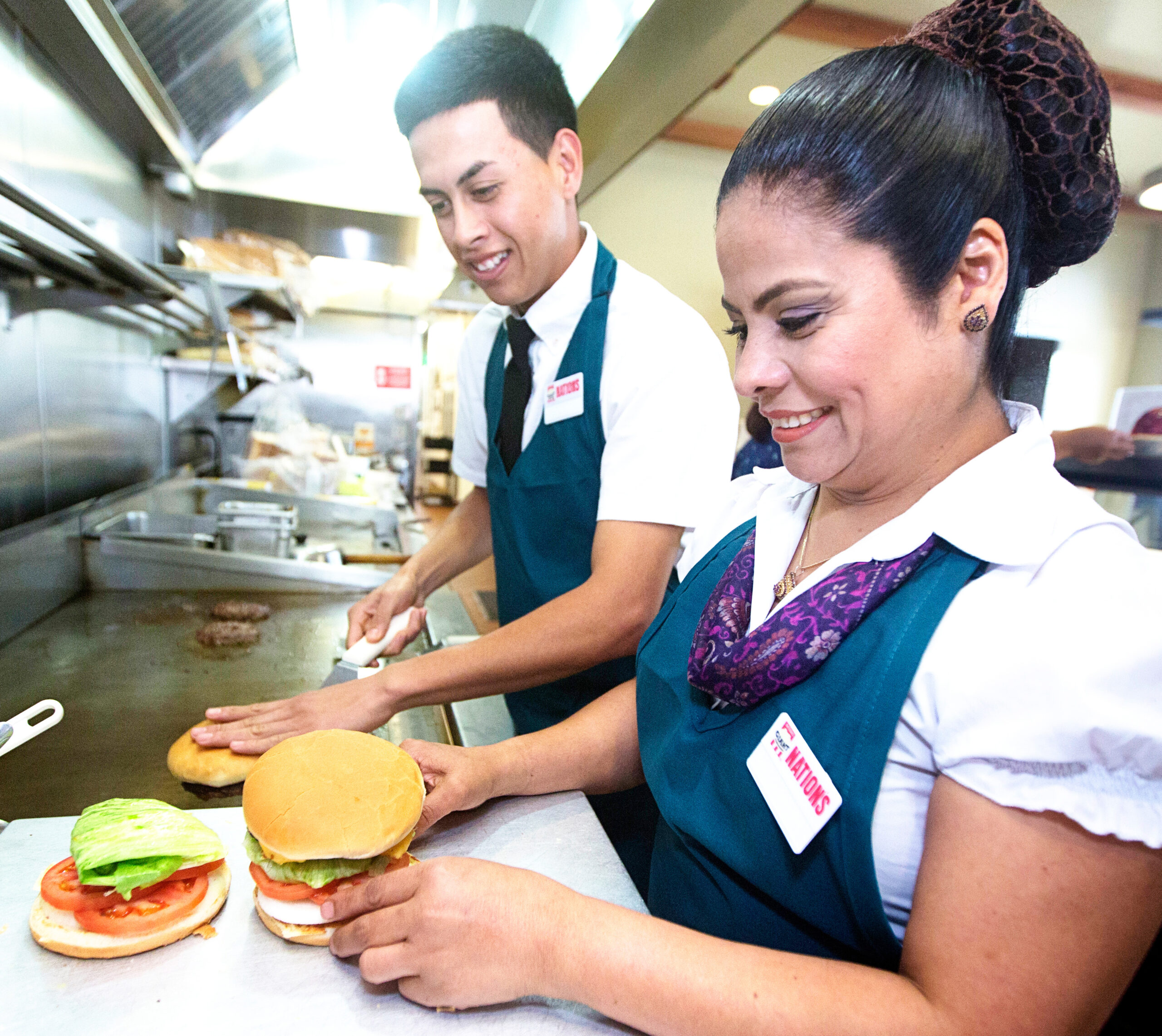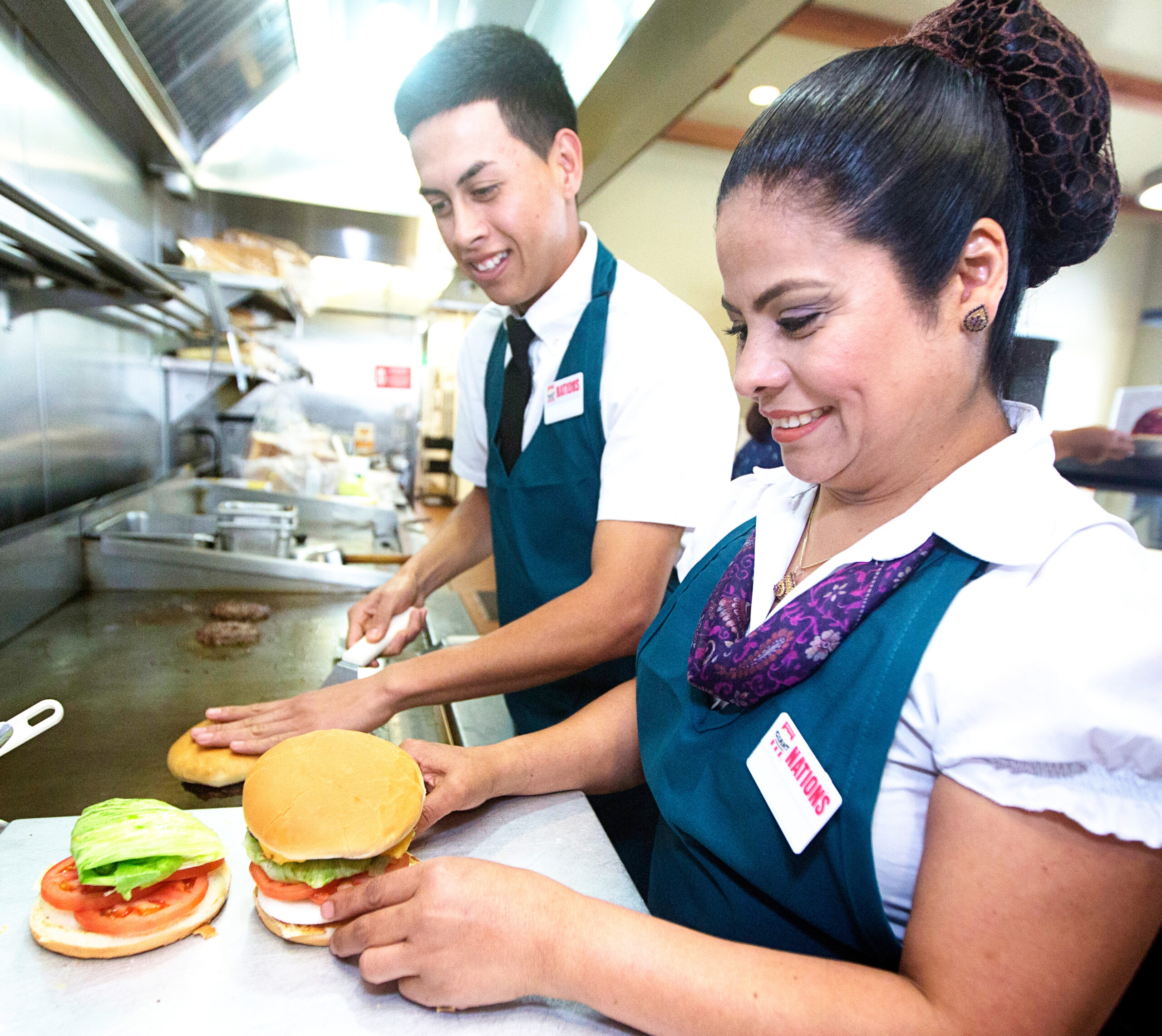 Friendly, Fast Service. Incredible Food…
…It's all wrapped up in an all-American, feel-good story. Nation's Giant Hamburgers is a concept that has perfected all the moving parts, from what we serve, to how we serve it.

Since 1952, our burgers have been made from specially ground beef prepared just for our restaurants, from the same local butchers.
A selection of fresh pies has been on the menu from the start, and now lead our sales throughout the business.
Breakfast was added in 1978, because that just seemed like the right thing to do to make our customers happy, and now every location serves a grand selection of piping hot breakfasts all day long – some, 24-hours a day!
We may be a hamburger franchise, but we are so much more!

This is your chance to bring an excellent quick service diner experience to your community. Just look at some of the delights you can serve on your menu: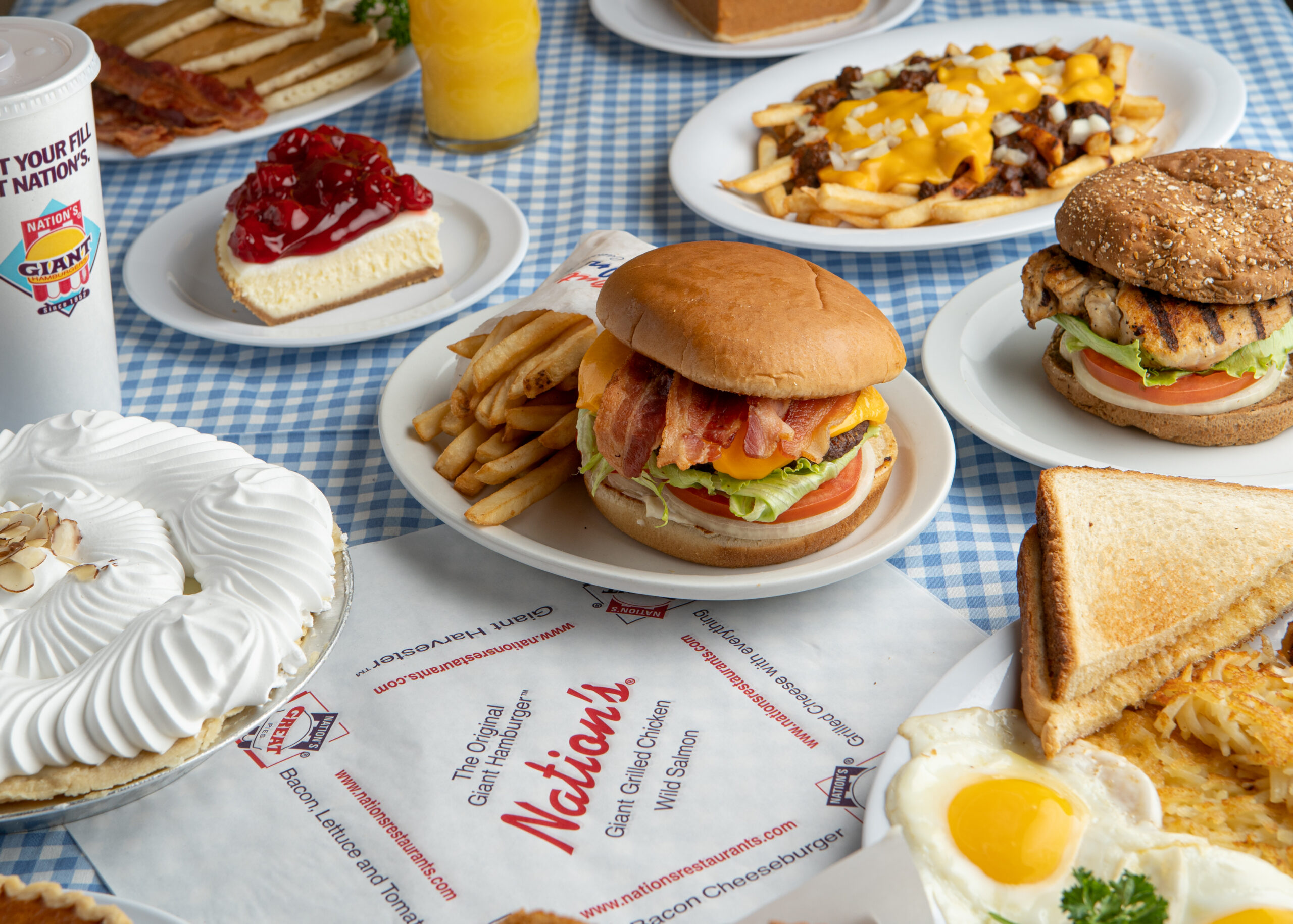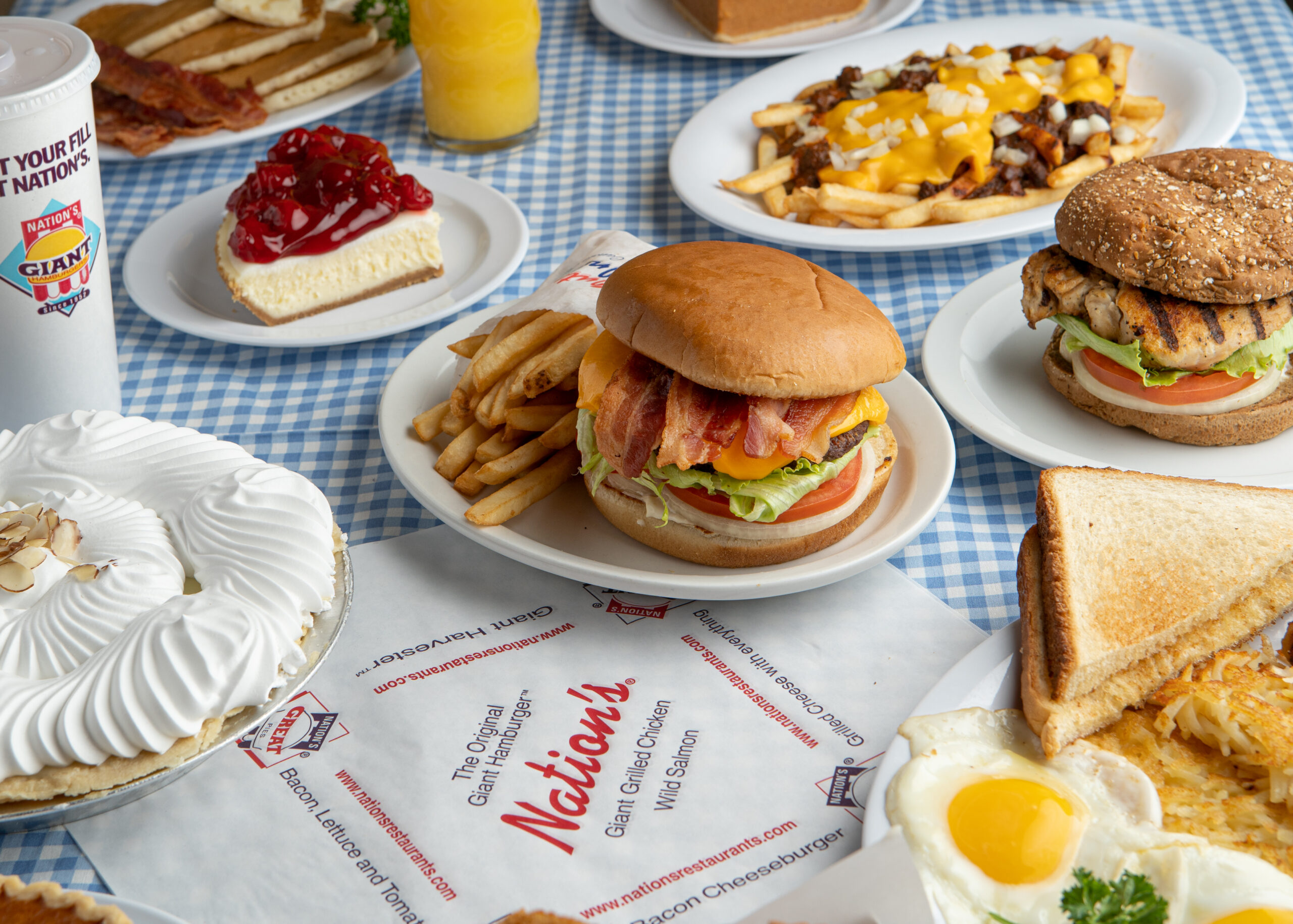 Burgers and Sandwiches
Giant burgers and sandwiches grilled to perfection and made to order, piled high with THICK slices of onion and tomato, and a handful of crisp lettuce! Your customers can try the grilled chicken, veggie, or salmon burgers, too!
Breakfasts
Grand breakfasts because diners were meant to serve breakfast! Eggs, omelets, pancakes, bacon, French toast…with good coffee, juice or maybe a thick shake to wash it all down!
Did someone say PIE? They're GREAT!
You'll offer THIRTEEN varieties of homemade pies. Apple, Berry, Chocolate Crème, Banana Split, Peaches & Crème, and so many more, all available every day, shipped to you fresh from our central commissaries!
Drinks & Desserts
Simply delicious drinks and desserts like the kind of thick shake you'd expect from a great diner, or a chocolate sundae for the sweetest tooth.
Diners are one of the all-American classics, and your customers will gather in your hamburger franchise often. Imagine 1,500 – 2,000 square feet of welcoming, well-designed and functional space inside your Nation's Giant Hamburgers location. We'll help you map out the ideal floor plan to suit the needs of your dine-in and carry-out customers, whether you choose a stand-alone building, next generation restaurant, or strip center endcap location.
Are you ready to join the Nation's Giant Hamburgers Family?
Contact us today to learn more about our broadly appealing hamburger franchise opportunity.