Own a Local Favorite QSR Franchise with Nation's Giant Hamburgers
DO YOU WANT TO BE A PART OF A ROBUST INDUSTRY?
At Nation's Giant Hamburgers, We Do a LOT of Great Things, but We Do THREE Things Exceptionally Well.

With over two dozen stores and growing, we know where our strengths are. It's why we call ourselves the World's Best Quick Service Diner. We take the nostalgia of the American diner, and adapt it to today's consumer, all while offering three significant revenue streams to our QSR franchise owners.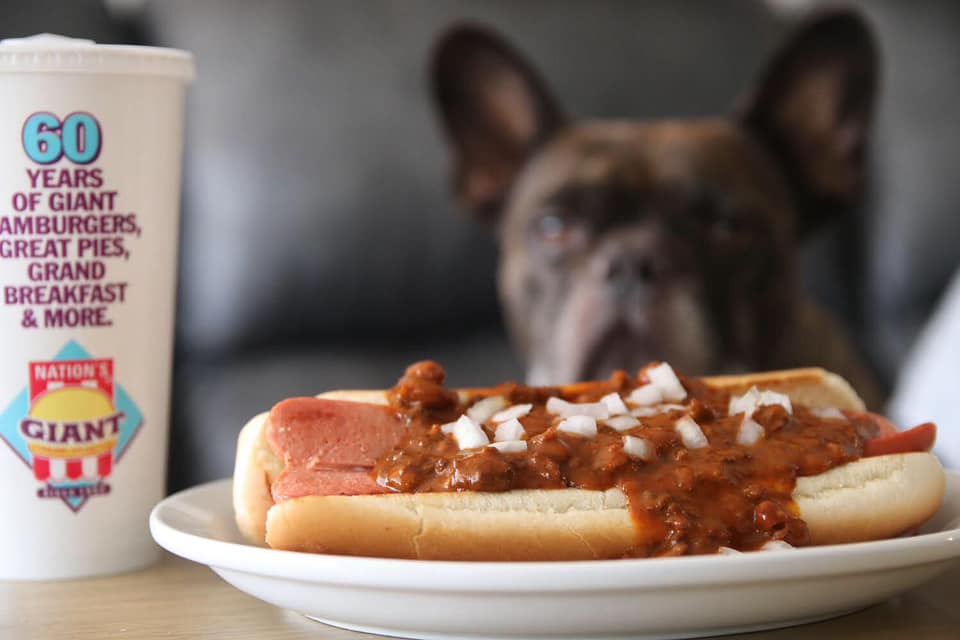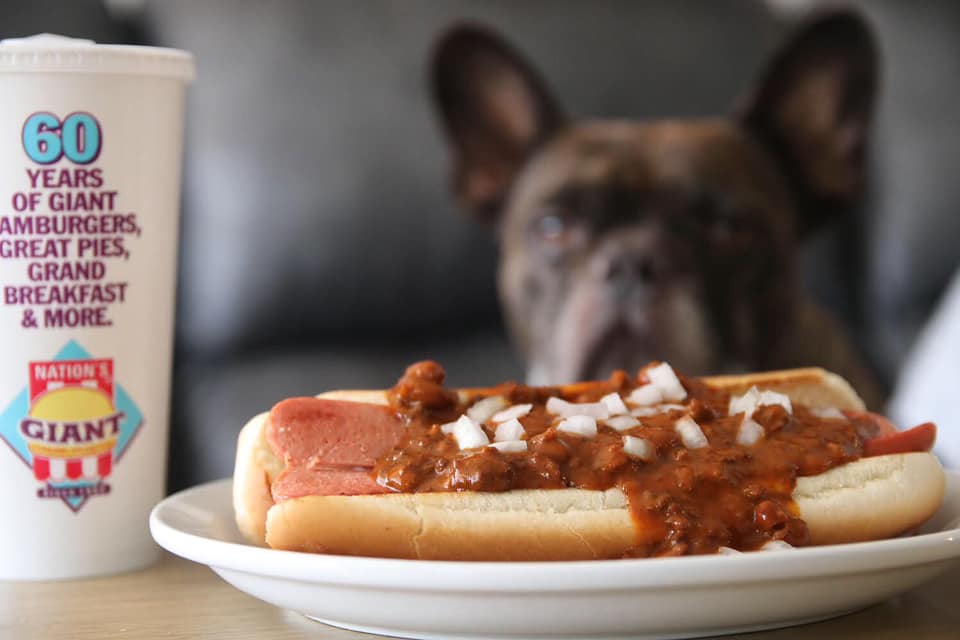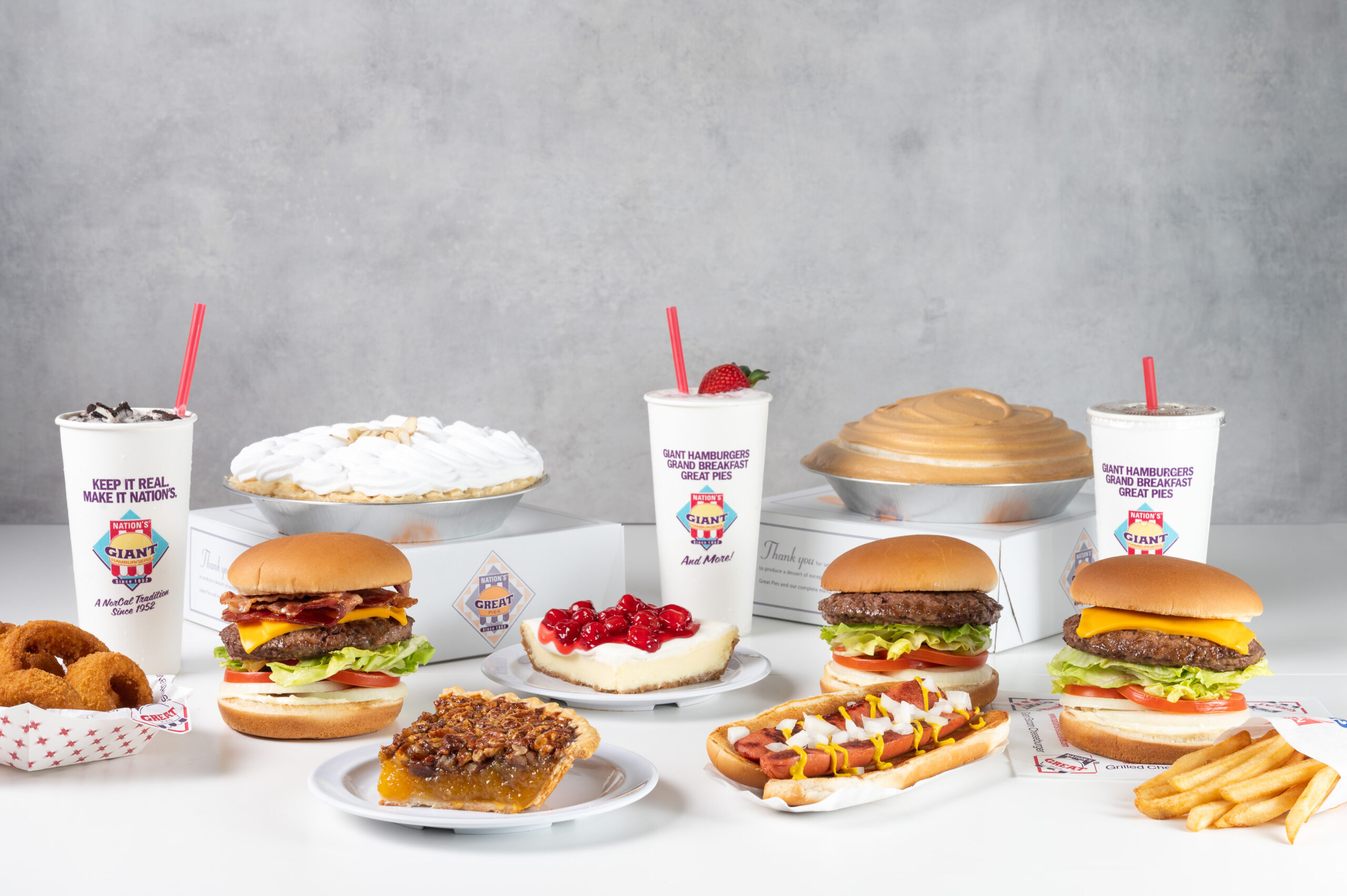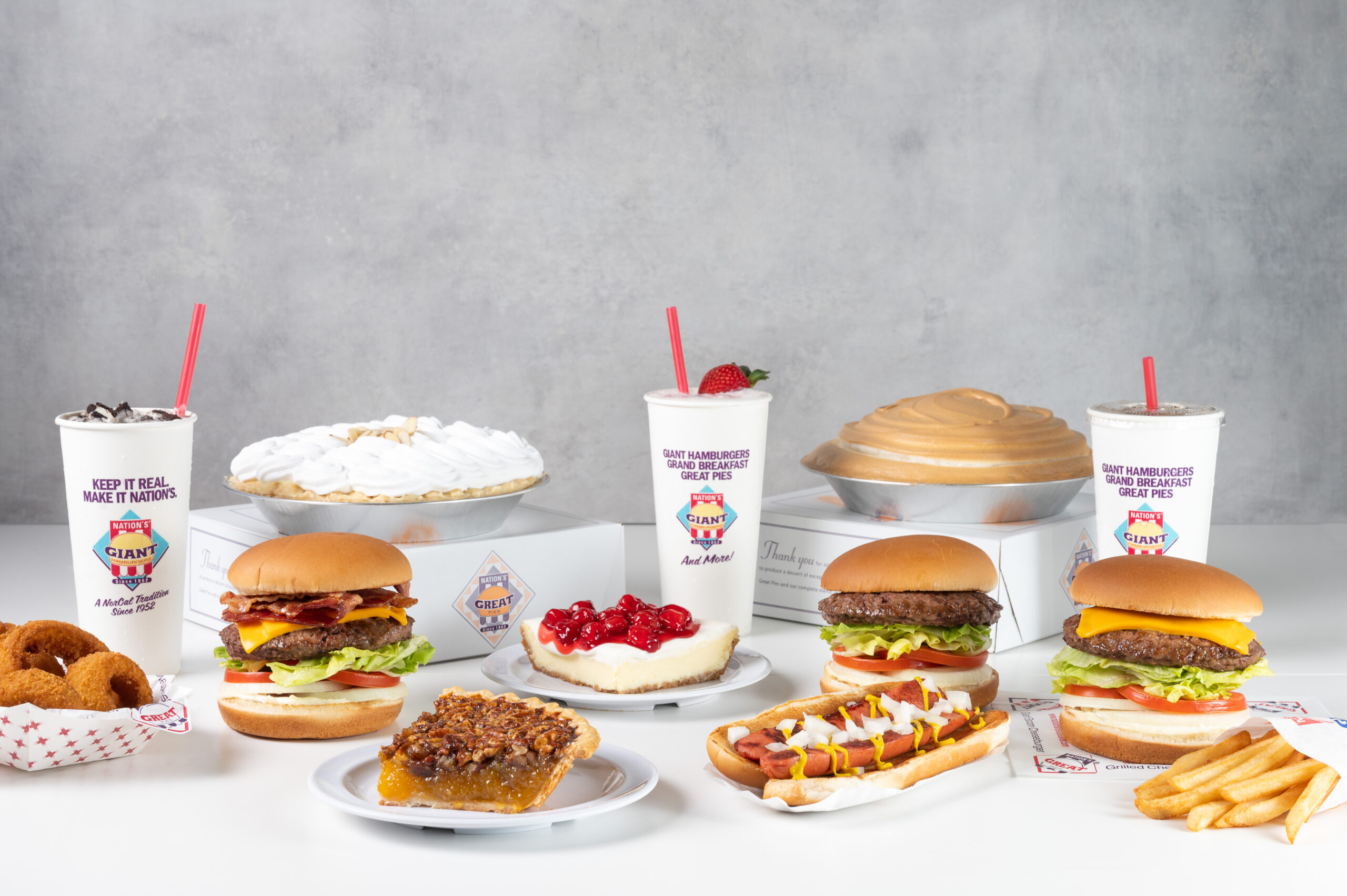 Here Are Three
GREAT

Reasons to Choose a Nation's Giant Hamburgers QSR Franchise:
Breakfast
Bountiful breakfasts served all day (Consumer spending on QSR breakfast items is up 31%)
Pie
13 different pies – one of our number one revenue generators (our current corporate restaurants sell about one million pies per year!)
$392+ Billion
At Nation's Giant Hamburgers, we have perfected a scalable concept that stands out within the growing $392+ Billion QSR industry segment.
Need More Reasons to Join Nation's Giant Hamburgers?

We're looking for business builders, including those with restaurant experience or even those who are new to the industry. If you're a good fit with our GIANT family culture, have sufficient capital resources and solid management experience, you could be the next Nation's Giant Hamburgers franchise owner.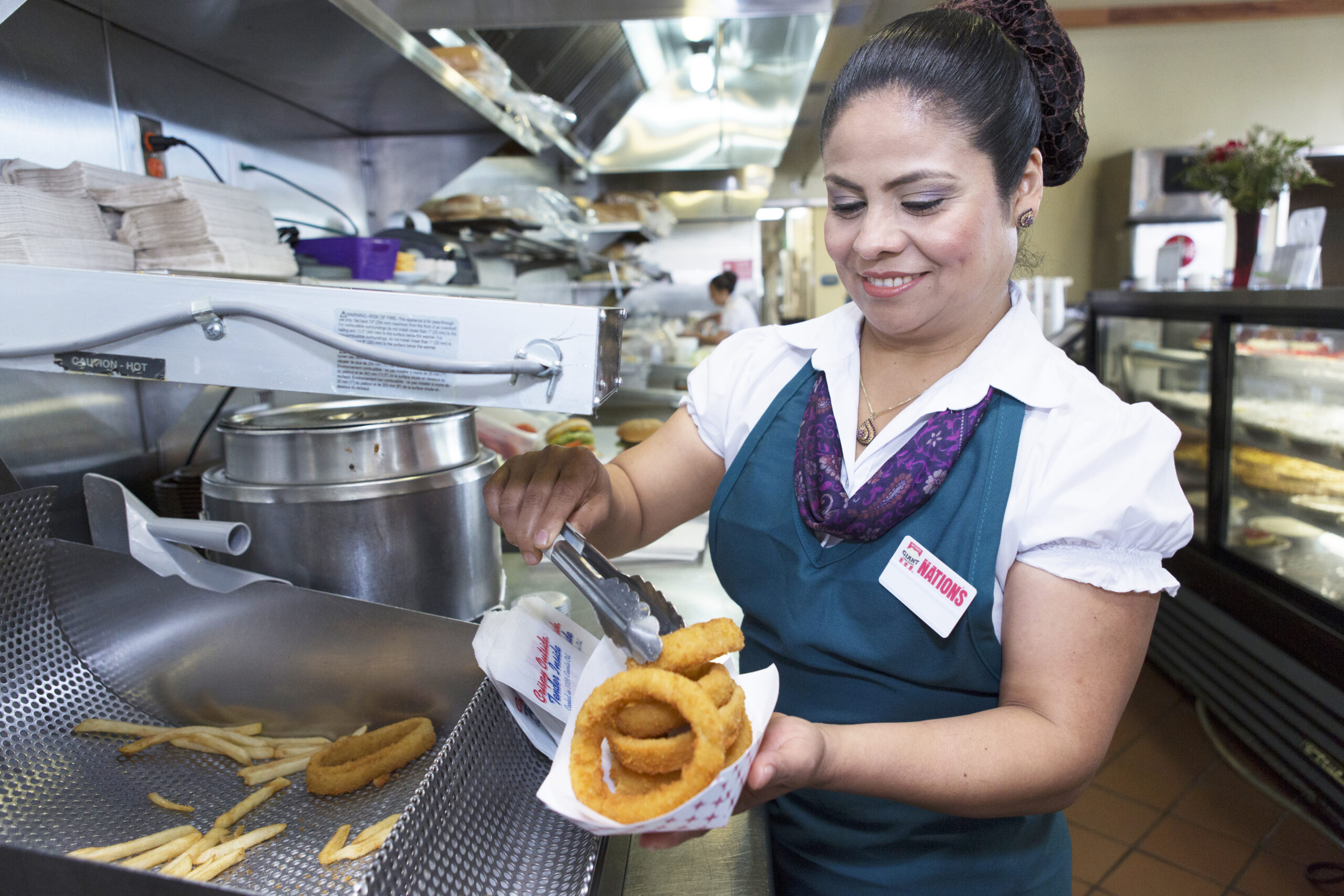 Here are more advantages for YOU as a restaurant owner:
#1: A Brand with History
You join a brand with a rich history and established track record in multi-unit restaurant operations
#2: Designed for Growth
You can leverage a well-positioned, carefully planned QSR franchise model designed for growth
#3: Training and Support
You receive ample, enthusiastic training and support to grow your business, learning from leaders who know every aspect of the business
#4: Build a Community
You can provide your community with an appetizing spin on the classic American diner
Burgers. Breakfasts. Pies.
A triple-powered concept that really works! We have developed our franchising program to help business owners give their communities exactly what they want. If you are interested in opening a QSR franchise with established appeal, we invite you to explore the Nation's Giant Hamburgers franchise opportunity.