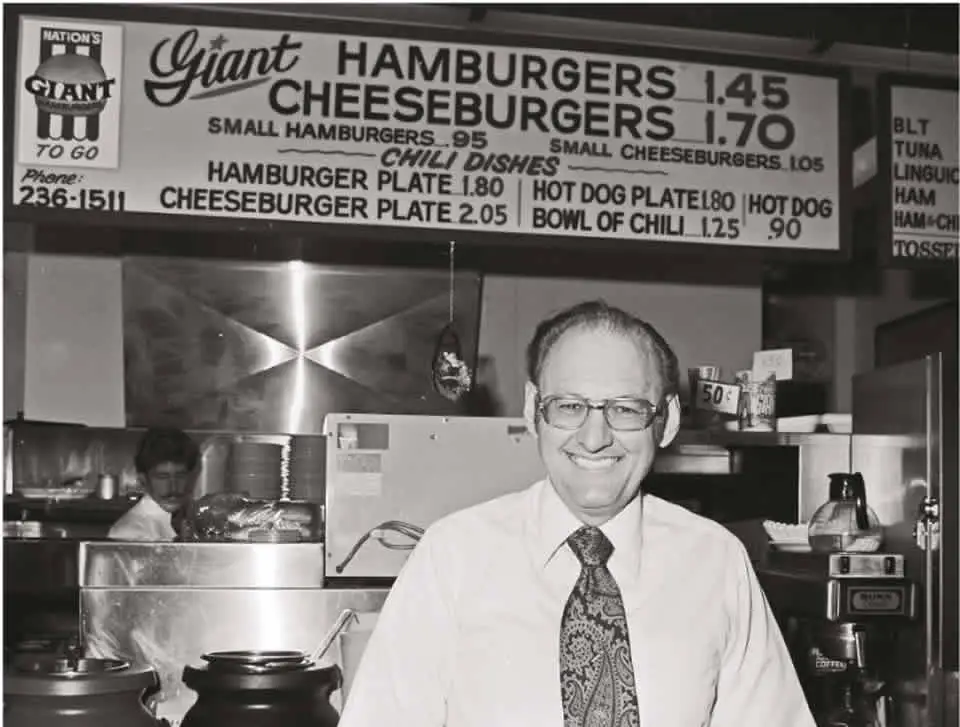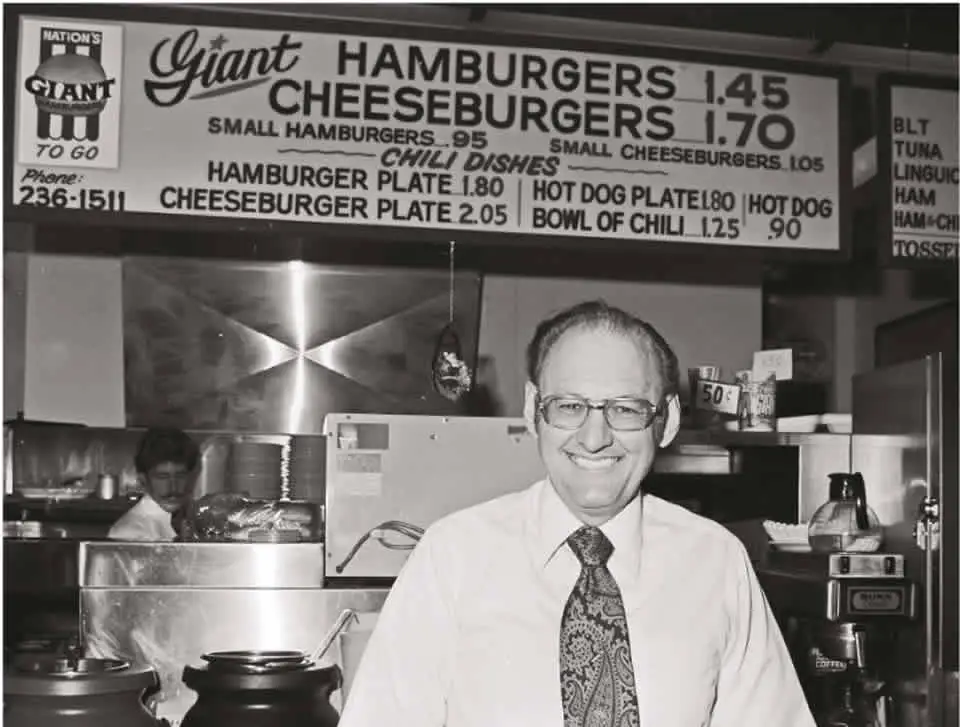 It was 1952, when the original founder of Nation's Giant Hamburgers sold his Buick to purchase the business – then a hot dog stand. Fast forward to when the Power family joined the brand, and decades later are still part of the organization today. It's the kind of American story people celebrate.
Today, CEO Grant Power and an incredible team of business builders are sharing their brand with financially qualified, driven individuals interested in owning single and multiple units under the Nation's Giant Hamburgers brand.
We call Nation's Giant Hamburger the World's Best Quick Service Diner for a reason! With a three-pronged approach designed to satisfy customers, our restaurants serve incredibly popular, giant hamburgers, cook up traditional breakfast items all day long, and sell about one million pies per year.
The Nation's Giant Hamburgers organization seeks financially qualified business builders with a fond appreciation for the brand and its history, the determination to follow the Nation's Giant Hamburgers system, and the ability to build and manage enthusiastic team.
Top 4 resason why join Restaurant Franchise Nation's Giant Hamburgers business:
One of the biggest advantages of opening a Nation's Giant Hamburgers franchise is that you'll be joining an established brand with a loyal customer base. This means that you won't have to spend as much time and money on marketing and advertising to get people to try your restaurant. Instead, you can focus on providing a great dining experience and building relationships with your customers.
Another advantage of joining a franchise is that you'll have access to training and support from the franchisor. Nation's Giant Hamburgers offers a comprehensive training program that will teach you everything you need to know about running a successful restaurant franchise. They'll also provide ongoing support to help you succeed over the long term.
When you join a franchise, you're buying into a proven business model that has already been successful in other locations. This means that you won't have to reinvent the wheel when it comes to things like menu development, pricing, and marketing. Instead, you can follow the franchisor's guidelines and best practices to increase your chances of success.
Finally, opening a Nation's Giant Hamburgers franchise gives you the flexibility to tailor your restaurant to your specific market. While there are certain requirements and guidelines that you'll need to follow as a franchisee, you'll also have some leeway to make decisions about things like menu items, pricing, and décor.
If you're interested in learning more about opening a Nation's Giant Hamburgers family restaurant franchise, visit nationsrestaurantsfranchise.com. There, you'll find more information about the franchising process, as well as details about the costs and requirements of becoming a franchisee.
In conclusion, opening a family restaurant franchise can be a great way to break into the restaurant industry and achieve financial success. If you're considering this path, Nation's Giant Hamburgers is a strong option to consider. With their established brand, training and support, proven business model, and flexibility, they offer a compelling opportunity for aspiring restaurant entrepreneurs. Visit nationsrestaurantsfranchise.com to learn more and take the first step toward owning your own restaurant franchise.
If you are looking to take your career in a new direction, and you are ready to open a family restaurant franchise with Nation's Giant Hamburgers, we invite you to call (888) 580-0803 or email franchisor@nationsrestaurant.com.
Unleashing Your Success: Exploring Lucrative Restaurant Franchise Opportunities