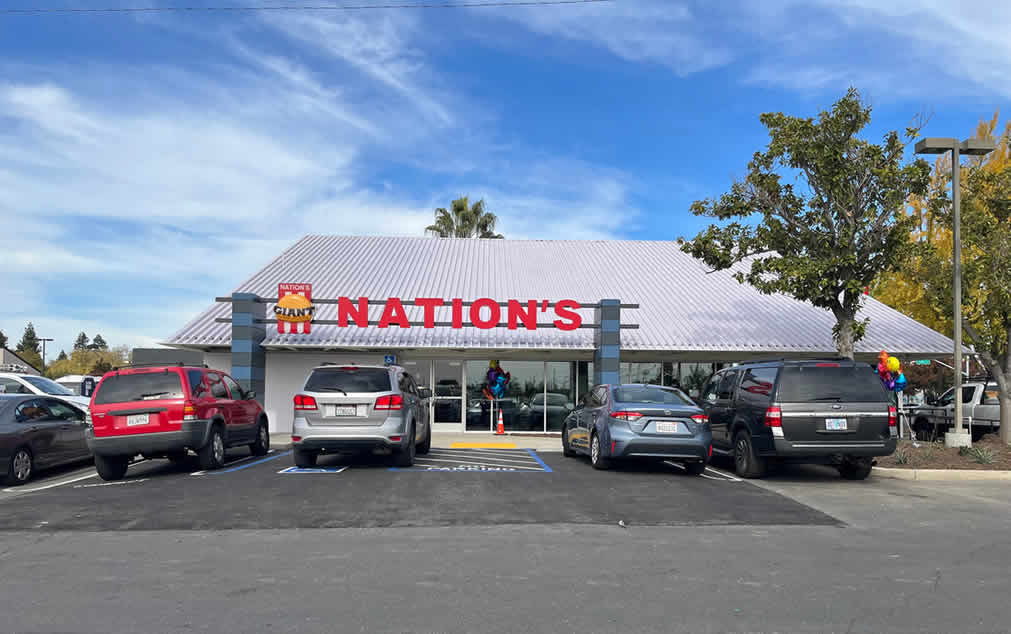 What happens when you take the nostalgia of the American classic diner, combine it with the convenience of today's app ordering for easy carryout and delivery, and apply it to a menu with the killer knockout trio of giant burgers, all-day breakfast, and fresh-made pie? You get the Nation's Giant Hamburgers burger franchise.
What happens when you show investors how they can become franchise owners of a unique burger franchise that has no direct competitors, multiple revenue streams, and a leadership team that knows how to appeal to the Quick Serve Restaurant market like no other?
You have a franchise opportunity with a giant future that cannot be ignored.
Burger Franchise: Unveiling the Delectable Dining Habits of Americans
Technology had already been changing the way people dine out even before the year 2020 turned the restaurant industry on its head. Americans were already using app delivery methods and contactless carryout for their dining adventures.
What the lockdowns of 2020 did was push reluctant app users into a technology era where app ordering and delivery became not only routine, but it was the only way to place an order at many of the restaurants still serving customers.
Now that restrictions are lifted and life has resumed a pace mostly resembling our busy and social lives as they were, those same ordering habits are still in place. Online ordering habits are 70% higher these days than they were in 2019, and show no signs of slowing down.
Another trend we at Nation's Giant Hamburgers noticed was that people wanted higher quality food than just fast-food. If they were paying the app delivery fees or venturing out themselves to pick up takeout, they wanted the food to be worth it. In the same breath, many people were cinching the belt on their budgets, so they wanted value for their dollars, too.
That's when Nation's Giant Hamburgers has positively shone as our audience's go-to choice. Not only do we have higher quality food than a typical fast-food burger franchise, but we also cover the nostalgia factor people seek out during trying times. Nation's Giant Hamburgers food is comfort food, and demand—even in economically slim years—is robust.
Some of our best revenues ever have occurred in the last few years.
And now, we're becoming more than a burger franchise in California. We're ready to expand territories. While we initially have our sights set on Texas and Oklahoma thanks to the opening of a distribution center near Garland, Texas, we're open to considering any key market where Nation's Giant Hamburgers may be well-received.
Unlocking Burger Franchise Potential: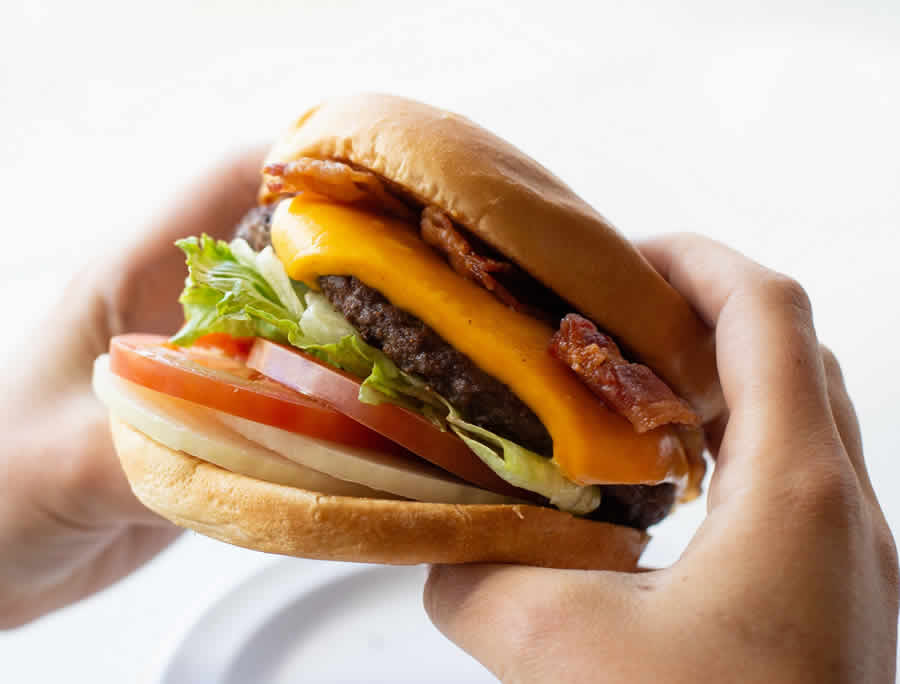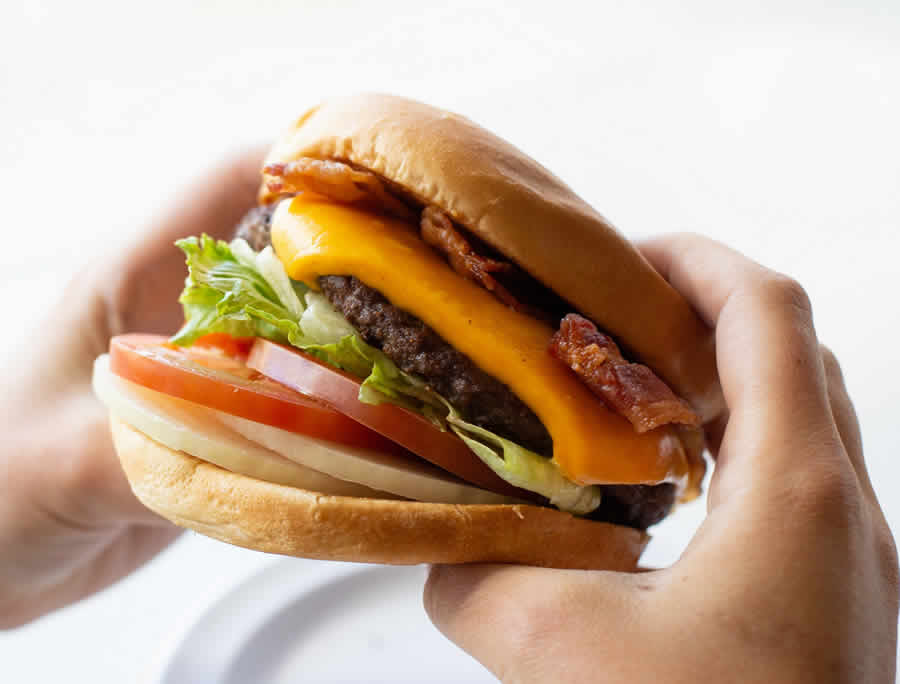 Are you ready to embark on a culinary journey that's shaking up the fast-food industry? Look no further than the burger franchise that's making waves and turning heads. At Nation's Giant Hamburgers, we've redefined the burger experience, blending innovation, quality, and flavor to create a franchise opportunity like no other. Discover how we've captured the hearts and taste buds of customers nationwide while providing franchisees with a recipe for success. Join us as we revolutionize the world of burgers, one delicious bite at a time.
In conclusion, our burger franchise isn't just a business opportunity; it's a movement, a taste sensation, and a path to prosperity. As you've seen, we're not just flipping burgers; we're reimagining them. Our commitment to quality, innovation, and customer satisfaction sets us apart in the competitive world of franchising. If you're ready to be part of a dynamic franchise family that's making a lasting impression in the food industry, it's time to take the next step. Join us at [Your Franchise Name], and together, let's continue turning heads and serving up success.
Nation's Giant Hamburgers is a Unique Burger Franchise Opportunity
One thing we do know is that opening Nation's Giant Hamburgers up as a burger franchise is the right step for our brand.
A major key to our success is the hands-on nature of our leadership team. We have opened more than two dozen locations in the East Bay area of California where our team has managed each store with enthusiasm. We know the American diner business, and we understand very well what makes a successful location run like a well-oiled machine.
We also know our limitations. Demand for Nation's Giant Hamburgers locations is outpacing our ability to open new stores with the level of personnel we need to operate them proficiently.
As grateful as we are to have such growing demand, we'd rather not open more corporate locations than we're capable of operating smoothly and risk damaging the Nation's Giant Hamburgers reputation and brand.
The solution seems simple: offer burger franchises for sale to entrepreneurs who are as enthusiastic about our brand's concept as we are. Our franchise development team can support each burger franchise owner in all the ways necessary to bring each new Nation's Giant Hamburgers location to life.
The timing of this burger franchise opportunity couldn't be better. Instead of limiting ourselves, we're leaning into customer demand to grow bigger than ever, and we're doing so with the help of franchise investors who have a stake in making each location flourish.
Why invest in a burger franchise with Nation's Giant Hamburgers? Here are just a few reasons:
We're a brand with a long and thriving track record. Nation's Giant Hamburgers has been in business for more than 70 years. Some of our best years have been since 2020.
Nation's Giant Hamburgers has no direct competitors. There is no one brand that serves all-day breakfast, and giant hamburgers and diner-style foods, and fresh, daily-made pies in 13 varieties. Not a quick-serve or fast-casual restaurant that we can find.
Speaking of pies, our pie sales make up nearly 40% of our yearly sales for our locations, and they're wildly popular around the holidays. Currently, our corporate locations sell around 1 million pies a year!
Now is the perfect timing to get in on the ground floor of this investment opportunity, just as Nation's Giant Hamburgers is ready to expand our burger franchise across the USA.
Investing in a Nation's Giant Hamburgers Burger Franchise
Aside from becoming part of the Nation's Giant Hamburgers family at arguably one of the best possible times in our brand's expansion, what's involved in becoming a franchisee?
The initial investment range is estimated between $577,000 and $1,010,500, which includes the franchise fee of $40,000 for a single unit agreement. This will ensure you have the capital to fund the business during those crucial opening months of operation as your Nation's Giant Hamburger franchise grows.
What can you expect to receive as part of that investment in terms of support from the Nation's Giant Hamburgers franchise development team? Signing the franchising agreement immediately kicks off our fantastic support system, including:
Guidance of our experienced and passionate leadership team, including members of the Nation's Giant Hamburgers founding family. We can't wait to work with you!
Expert advice on site selection, design, and build-out using demographics data from our extensive experience opening previous locations. Your new location will invite guests to experience the best giant burgers, all-day breakfast, and fresh pies!
Training and support in one of our flagship locations and follows through on-site at your location as you near your grand opening. Beyond opening day, you'll continue to receive support as well as on-site visits to keep everything running smoothly.
Technology has helped us grow, so you'll have access to our suite of fully-vetted programs and software to make your burger franchise run seamlessly
Our confidential operations manual provides the hands-on details you can access at any time, including exclusive recipes, front- and back-of-house operations, and admin responsibilities.
Fresh stock daily is shipped to you from our central commissary to maintain the Nation's Giant Hamburger standards of flavor and freshness. That's how we promise our customers the best burgers, daily-made pies, and all-day breakfasts we can make. It's also how we'll keep our flavors consistent across many burger franchise locations as Nation's Giant Hamburgers grows across the US.
Marketing strategies will help you spread the word locally and across the region and nation with brand guidelines and marketing templates for you to follow. They're designed to keep the messaging consistent so you can concentrate on your restaurant while still keeping loyal customers in the know.
This burger franchise model has been developed with experts to ensure it's comprehensive and that our investors have everything they need to become thriving franchise owners. With a brand like Nation's Giant Hamburgers and our in-demand concept, it's a winning proposition!
Burger Franchise Meets Nation's Restaurant: Uniting for an Authentic American Experience
Eperience the extraordinary bond between a Burger Franchise and Nations Restaurant Franchise Business, uniting to offer a truly unique and authentic American experience. From savoring mouthwatering burgers to embracing the rich cultural heritage, this article explores the special relationship between these franchises and what it means to be an American citizen.
Embracing Culinary Heritage: Uncover how the Burger Franchise and Nations Restaurant Franchise Business celebrate the diverse flavors and regional influences that define American cuisine. Indulge in classic favorites and explore new taste sensations, all while honoring the traditions that make America's culinary scene one-of-a-kind.
Iconic American Flavors: Dive into the menu offerings of these franchises, where every burger is crafted with care to capture the essence of American flavors. From juicy, handcrafted patties to locally sourced ingredients, experience the exceptional quality and taste that sets these franchises apart.
Supporting Local Communities: Discover how both franchises prioritize community engagement and support local initiatives. By sourcing ingredients from nearby suppliers and investing in the local economy, they demonstrate their commitment to being active participants in the communities they serve.
Creating Job Opportunities: Explore the impact of these franchises on job creation and employment opportunities for aspiring individuals. By offering training programs and career advancement paths, they contribute to the growth and development of the American workforce.
Fostering a Sense of Belonging: Delve into how these franchises aim to create spaces where people from all walks of life can come together and share a sense of belonging. Whether it's a neighborhood burger joint or a bustling restaurant, they provide an inclusive environment that reflects the true spirit of America.
As a burger franchise and Nations Restaurant Franchise Business join forces, they offer more than just delicious meals—they provide an authentic taste of American culture and heritage. By supporting local communities, creating job opportunities, and fostering a sense of unity, these franchises embody what it means to be a unique and authentic American citizen.